DR. MANISH C. BHAKTA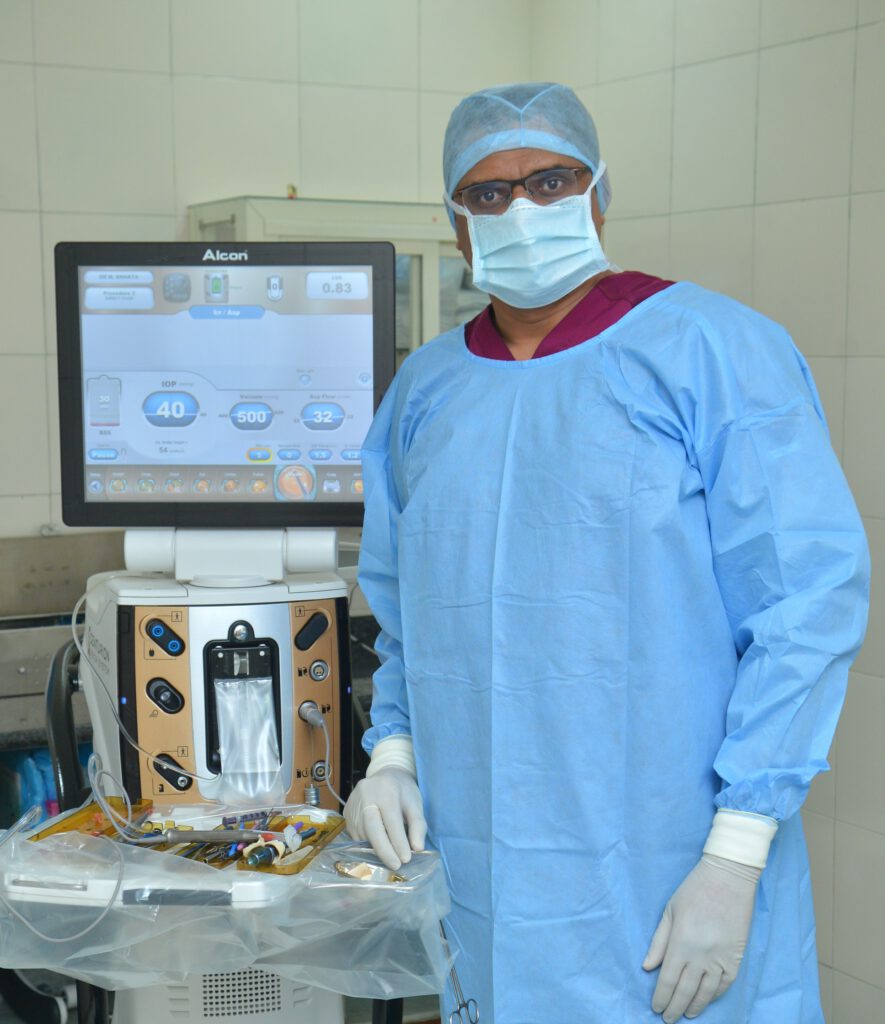 Personal Information
Dr. Manish Bhakta graduated with MBBS in 1995 from B.J Medical College, Ahmedabad, Gujarat.
He completed Diploma in Ophthalmology ( D.O) & M.S (Ophthal) in the year 1999 from M&J Western Regional Institute of Ophthalmology, Ahmedabad under the guidance of Dr Bhartiben C. Lavingia (Renowned Cornea Specialist).
6 months short term 4th year senior residency in Orbit & Oculoplasty at M & J Western Regional Institute of Ophthalmology , Ahmedabad.
Past Work Experience
Joined Govt. G K General Hospital Bhuj Kutchh as a Class I cadre Ophthalmologist and worked there from September 1999 till January 2001.
January 2001 – 31/10/2004 – Worked as a Senior Ophthalmologist,Ophthalmic department at Sanjivani Hospital, Chalthan, South Gujarat.
1/11/2004 – 29/12/2006: Worked as an Ophthalmologist at Sardar Smarak Hospital, Bardoli, Gujarat.
From 30/12/2006 , Established "Yash Eye Hospital" at Bardoli.
Attended numerous State, National and International Conferences , surgical skill transfer and diagnostic work shops over the last 20 years.
Video presentation showcasing No-sculpt Phaco-chop and Nuclear Disassembly technique as a more efficient Cataract removal procedure presented at Colloquium 2019 Conference organized by Iladevi Cataract and IOL Research centre under the aegis of Dr Abhay Vasavda, Ahmedabad.
Same video was presented at the State Conference of All Gujarat Ophthalmology at Mehsana and Baroda in the year 2019.
Invited by South Gujarat Academy of Ophthalmology (SGAO) to present the above technique via live video display to fellow ophthalmologists at Surat in October 2019.
Over the last 20 years, have organized various social initiatives such as numerous diagnostic and operative camps, school eye health checkup programs, eye donation awareness programs etc at Bhuj Kutchh, Surat, Tapi districts.
Serving as Secretary of Indian Medical Association , Bardoli Branch (2018 till 2020).